CHISINAU, Moldova/TETE PROVINCE, Mozambique/CARACAS, Venezuela – "I don't want to be scared anymore," 26-year-old Maira Opikuko told UNFPA in Zulia, Venezuela. "I already have six children. I don't want to have any more children." 
But for Ms. Opikuko, family planning was out of reach. In her Yukpa indigenous community, misinformation about contraceptives was widespread. But even for Venezuelans who want to use family planning, the country's protracted economic crisis, compounded by the COVID-19 pandemic, have resulted in widespread stock-outs, contraceptive shortages and price tags too burdensome for families like Ms. Opikuko's. 
As the pandemic dragged on, Ms. Opikuko was consumed with fear that she might get pregnant; she did not think she could survive another childbirth. "The last time I was in labour, I was on the brink of death," she described. "I had a haemorrhage. I have a prolapsed uterus, the doctor told me... I want to see my sons grow old. I want to see that my daughters are grown. I want to see my grandchildren."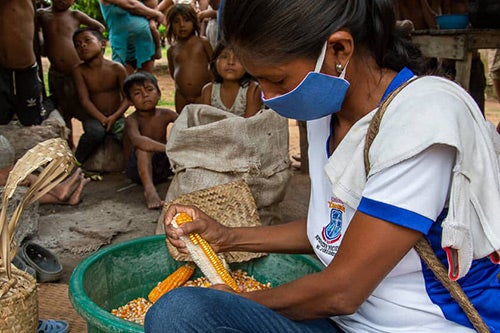 She is not alone. The pandemic has affected women's access to family planning information and services around the world, particularly in low-income countries and marginalized communities.
As COVID-19 ravages health systems around the world, forcing decision-makers to reallocate resources and sometimes shutter facilities, family planning and contraceptives have been among the most extensively disrupted services. The costs are being borne by the most vulnerable women and girls. Spikes in unintended pregnancies have been seen among adolescent girls in parts of Kenya and Malawi, for example. 
This was a major concern for Malula, in Tete Province, Mozambique. After COVID-19 arrived in the country, she lost access to her injectable contraceptive. "This caused me to go through May and April unprotected… I had condoms, and bought more, but they ran out," she said.
When motherhood is no longer a choice
Yet at the same time, many women around the world say the pandemic and its economic fallout have compelled them to delay or forgo desired pregnancies.
This was the case for Anastasia Ciuleacu and Vitalie Maistru, of Chisinau, Moldova. They always wanted their toddler to have a sibling, but just as they were about to start trying for their second, the pandemic hit. 
"It is very important to have a soulmate in this world to rely on, as I have with my sister," Ms. Ciuleacu, 32, explained. "However, at the beginning of this crisis, the last thing I would think of was to have another child."
Not only are women weighing the risks of becoming pregnant amid the pandemic, many are also facing increased financial burdens. "The pandemic forced us to opt for a private kindergarten," Ms. Ciuleacu said, explaining that such expenses can overwhelm parents. "It is expensive, but we did not have another choice. That was the only way we could continue working at home during the pandemic, as the public institutions were closed."
Women around the world are facing variations of this dilemma. Escalating care-taking responsibilities have forced many to leave the workforce. Others were only precariously or informally employed to begin with; many of those jobs vanished under pandemic restrictions. For these women, as the pandemic compounds their burdens and deepens gender inequalities, the choice to become a mother increasingly looks like no choice at all.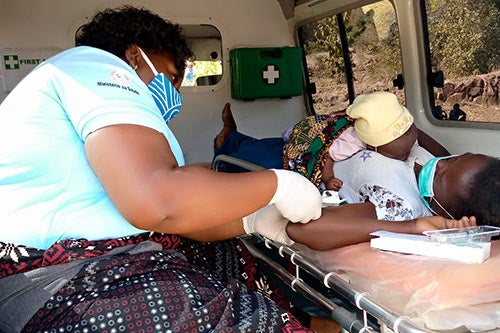 Doubling down on rights
These individual hardships, in aggregate, have the potential to reshape the populations of communities and countries. This has driven alarmist headlines in mainstream media, stoking fears of baby booms or baby busts, depending on the country. These concerns are premature, and the alarmism is misplaced, experts say. 
The limited data currently available, as well as evidence from historical crises, indicate the pandemic could lead to short-term fertility declines in many countries. Other countries are showing signs of increased births. But it is far too early to draw long-term conclusions.
"What should cause alarm is when women cannot exercise their sexual and reproductive rights and choices," said UNFPA Executive Director Dr. Natalia Kanem, in a statement released ahead of 11 July, World Population Day, "whether because health services are interrupted, or because gender discrimination prevents them from making decisions about accessing health care, using contraception or engaging in sex with their partner."
This aligns with the findings of researchers, including academic Tom Emery, whose UNFPA-supported research in Moldova found a possible "shift in fertility from the planned to the unplanned and a reduction in reproductive agency of women."
Ultimately, the best way to address fertility change is to support the human rights and welfare of women and girls everywhere. This means accelerating efforts to empower women educationally, economically and politically. It means supporting an end to discriminatory practices and norms that disadvantage women in the workplace and home. And it means addressing their needs in a holistic way, from providing comprehensive sexuality education, to ensuring accessible sexual and reproductive health services, to making childcare programmes more readily available.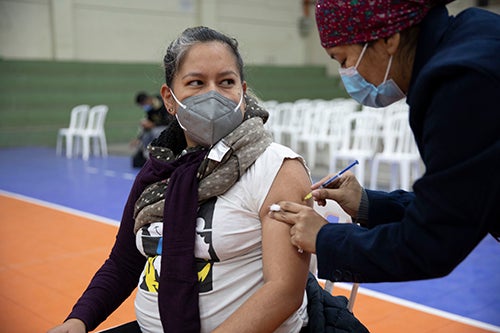 Empowered to choose
Meanwhile, efforts to reinforce sexual and reproductive health information and services are making a difference. 
In Mozambique, Malula's access to her contraceptive injectables was restored in late April, when a UNFPA-supported mobile health brigade arrived. In Venezuela, Ms. Opikuko received accurate information about contraceptives from a UNFPA-supported health programme. "That day, I took my husband and I told him that it was enough. I want to get an intrauterine device." She was able to get one inserted not long after. 
And Ms. Ciuleaucu was able to realize her dreams as well. After she saw her mother recover from a critical case of COVID-19, she decided she was willing to take on the risks of having another child during the pandemic.
Her husband's reliable support as a partner and parent was one of the deciding factors, she said. "For a woman who wants to develop a career, the partner's support and equal engagement during pregnancy and childbirth is very important in the decision to have another baby or not," she explained. 
Their next child is due in November.